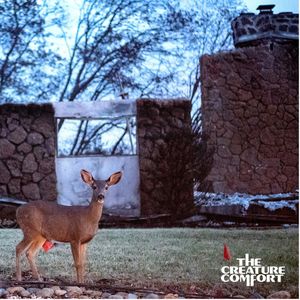 COOL SPOT the new single from The Creature Comfort is out now. 
Available as a digital release via all the usual channels you can stream, buy or download it via this link.
Opening with tribal beats and reverb-heavy guitars then leading to a heavily intense ending, Cool Spot's central theme of psychic or physical refuge is echoed in the chorus call and response - 'Hanging out / With my friends / No more trouble / In my mind'.  
The song initially came to Ben Le Jeune from a summer spent in Paris: "I just felt unable to escape the oppressive heat, the endless traffic and noise, and this led me to reflecting on our current state and dreaming of how we might reach a more blissful place." 
COOL SPOT was recorded at Giant Wafer in Wales, mixed at Blueprint Studios Manchester (Elbow, The Fall, Paul Heaton) and mastered by Pete Maher (Pixies, Jack White). The song is released on Missing Door Music and distributed via AWAL. The artwork features a photo by Noah Berger taken in the aftermath of the West Coast USA firestorms.