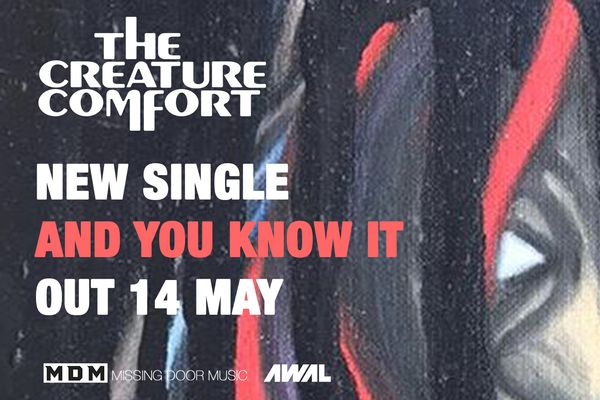 'And You Know It' the new single from The Creature Comfort is released on Friday 14 May. This is in advance of their second album to follow in early summer. 
'And You Know It' brings two minutes of QOTSA-style intensity and the tale of a fallen angel with "no wings left to speak of" seeking redemption through "a little peace, love and understanding". 
NOW AVAILABLE FROM https://smarturl.it/thecc-andyouknowit
Released on Missing Door Music / AWAL.